Hokkien Noodles with Prawns
PORTIONS: 4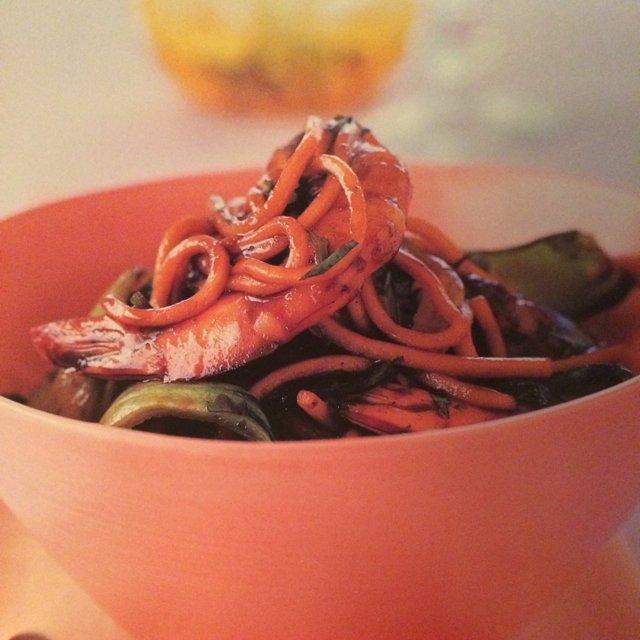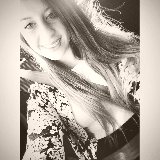 BY
bimaz
Bianca
0

0

8 years ago

Prep time: 20 mins
Cooking time: 10 mins

Ingredients:
• 24 large uncooked prawns (1.2kg)
• 500g hokkien noodles
• 300g baby bok choy
• 2 teaspoons peanut oil
• 1 red Thai chili - chopped finely
• 1 garlic clove - crushed
• 1/4 cup (60ml) water
• 2 tablespoons sesame oil
• 1/2 cup (125ml) kecap manis
• 1/4 cup (60ml) light soy sauce
• 1/2 cup loosely packed - coarsely chopped fresh coriander

Directions:
1) Shell and devein prawns, leaving
tails intact.
2) Place noodles in large heatproof
bowl; cover with boiling water.
Use fork to separate noodles;
drain. Rinse again by pouring
boiling water over noodles in
colander; drain. Cut bok choy into
quarters lengthways.
3) Heat half of the peanut oil in wok
or large frying pan; stir-fry chili
and garlic briefly, until just
fragrant. Add prawns, in batches;
stir-fry over high heat until just
changed in colour.
4) Heat remaining peanut oil in wok;
stir-fry noodles and bok choy
over high heat until bok choy just
wilts.
5) Return prawns to wok with the
water, sesame oil, kecap manis,
sauce and coriander; stir-fry
briefly over high heat until prawn
mixture is just hot.