Velveeta Cheese Goulash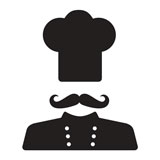 BY
Ruby
Ruby Magby
0

0

8 years ago

1/2 medium onion, chopped
1 lb hamburger meat
16 ounces Velveeta cheese
1 (10 1/2 ounce) can rotel
1 (10 1/2 ounce) can tomato sauce
1 (10 1/2 ounce) can whole kernel corn
1 (1 lb) package elbow macaroni
garlic powder
salt and pepper

Cook elbow macaroni according to package directions and drain. Brown hamburger meat with chopped onion. Drain. In large pot combine macaroni, hamburger meat, Rotel, Tomatoe sauce, corn, garlic, salt, and pepper. Cut up Velveeta into cubs and add to pot. Cover and cook on low stirring occasionally, until Velveeta is thoroughly melted. If too thick for your liking, you may add milk by the ¼ cup until desired consistency, but it's supposed to be rather thick. Serve with cornbread and pinto beans.