Chicken Enchilada Casserole
PORTIONS: 4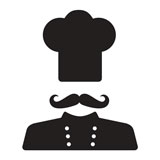 BY
Ruby
Ruby Magby
0

0

9 years ago

1 chicken, cooked, deboned & cut-up
1 pkg. fritos
2 cans mild enchilada sauce
1 can chicken broth
2 cup grated. Velveeta cheese (or you can cut into small cubes)
1 can diced green chilies
1 cup shredded mild cheddar cheese

Instructions:
In pan combine enchilada sauce, chicken broth, green chilies & Velveeta cheese.
Heat until cheese has melted, set aside
In baking dish, put half of fritos
Top with half of the chicken.
Then put on remaining fritos
Top with remaining chicken
Then pour enchilada sauce mixture over this.
Top with cheddar cheese.
Bake 350 20 - 30 min.