Tandoori Lamb
PORTIONS: 4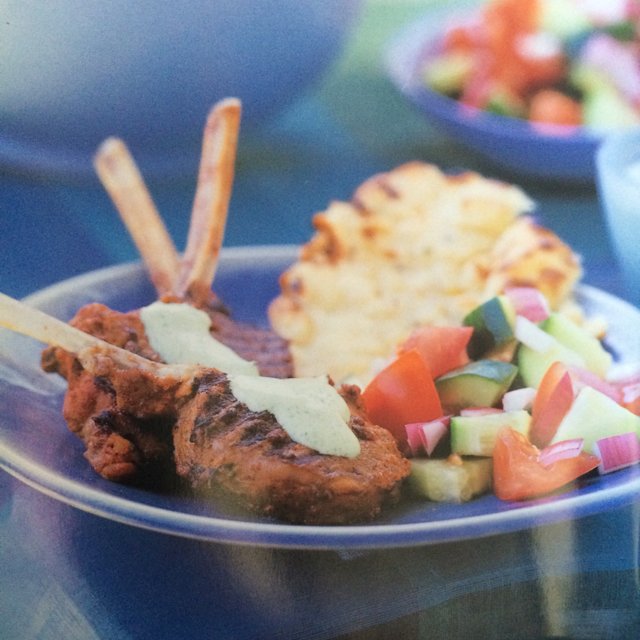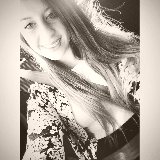 BY
bimaz
Bianca
1

1

9 years ago

" Tandoori Lamb with Tomato Sambal and Mint Raita "

Ingredients:
• 12 lamb cutlets (900g)
• 1/4 cup (75g) tandoori paste
• 3/4 cup (200g) yogurt
• 2 medium tomatoes (380g)
• 1 lebanese cucumber (130g)
• 1 small red onion (100g)
• 1 tablespoon lemon juice
• 1 teaspoon bottled crushed garlic
• 2 tablespoons fresh mint
• 2 tablespoons fresh coriander
• 4 naan bread

Directions:
1) Combine lamb with paste and 1/4
cup (70g) of the yogurt in large
bowl; mix well.
2) Cook lamb in batches on heated
oiled grill plate (or grill or bbq)
until browned on both sides and
cooked as desired.
3) Meanwhile: chop tomatoes,
cucumber and onion; combine in
medium bowl with juice and
garlic.
4) Blend or process remaining yogurt
with mint and coriander until
smooth (yogurt will become
runny).
5) Grill naan until warm. Serve
cutlets with tomato sambal, mint
raita and naan.