Spaghetti Alla Carbonara:
PORTIONS: -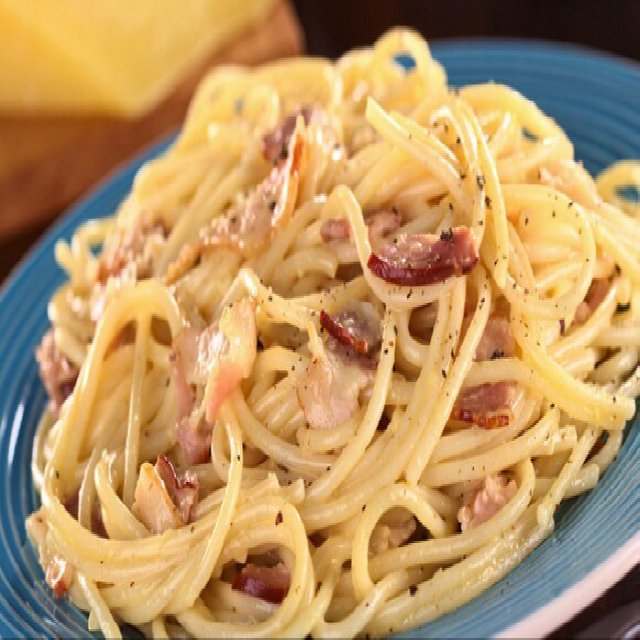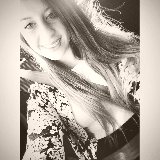 BY
bimaz
Bianca
5

5

9 years ago

• 500g spaghetti
• 1 tablespoon extra virgin olive oil
• 1 clove garlic - bruised
• 150g piece pancetta - rind
removed - finely chopped
• 4 eggs - at room temperature
• 40g (1/2 cup) grated Parmesan
- plus extra - to serve


METHOD:
1. Cook pasta in large saucepan
boiling water for 8 mins or until al-
denté. Drain - reserving 125ml (1/2
cup) cooking water

2. Meanwhile, heat oil in large deep
frying pan over medium heat. Add
garlic & pancetta & cook, stirring
for 6 mins or until both are light
golden. Discard garlic & remove
pan from heat.

3. Whisk eggs, parmesan & 1
teaspoon freshly ground black
pepper in bowl (don't add salt as
cooking water & pancetta are
salty). Add reserved hot cooking
water & whisk until well combined.

4. Return frying pan to medium heat.
Working quickly, add hot pasta &
toss for 2 mins or until well coated
with oil & pancetta. Remove pan
from heat, add egg mixture, then
toss for 1min or until egg mixture
is creamy & warmed through (heat
from pasta & pan will cook &
slightly thicken egg mixture
without scrambling it).

5. Divide carbonara among plates & scatter with extra Parmesan.

- Serve immediately.