Sausage and Kale Pizza
PORTIONS: 6-8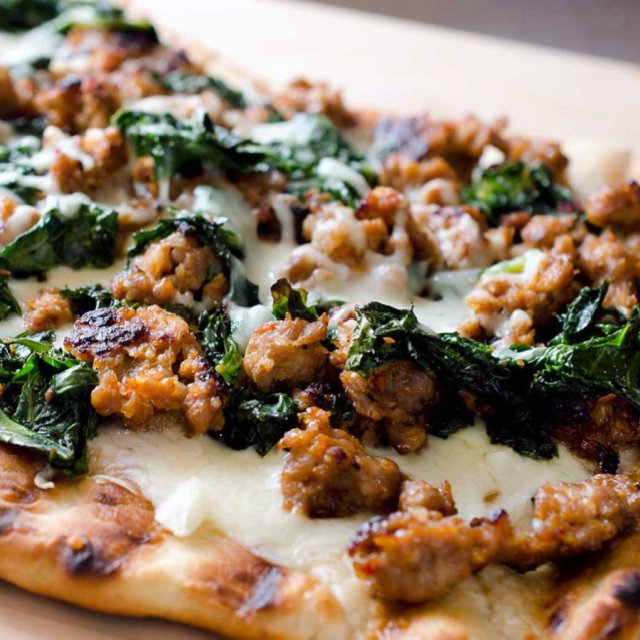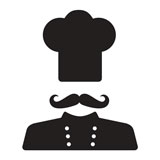 BY
Tara
Tara Abraham
0

0

8 years ago

Makes one large (12- to 14-inch) pizza

Ingredients:
1 14.5-ounce can diced tomatoes with Italian seasoning
5 large curly kale leaves (or a small bunch of lacinato kale)
1 to 2 tablespoons olive oil
1/3 pound sweet Italian sausage
1 store-bought pizza dough, at room temperature
1/2 pound fresh mozzarella, cut into thin slices

Directions:
Preheat oven to 400 degrees.

Pour the Italian tomatoes into a mesh strainer and let them sit, squishing and stirring with a spoon a few times, until they are quite dry.

Strip the kale leaves from their stems, rip into 1-inch pieces. Wash and spin dry in a salad spinner or pat very thoroughly with a kitchen towel. In a large bowl, toss them with enough olive oil to lightly coat the leaves (you don't want them to be dripping, just slick). Spread onto a baking sheet, sprinkle with salt, and cook for 12 to 15 minutes, until crispy.

Raise the oven temperature to 500 degrees.

While the oven is preheating, cook and crumble the sausage in a pan until no longer pink. Set aside. Take the dough out of its packaging (you'll need a dash of flour to keep it from sticking to your hands) and slowly stretch it. I like to drape the dough over the backs of my hands and stretch it from the middle out. You can also pat it out on a cutting board or baking sheet. Either way, you'll need to stop every once in a while and let the dough sit for a second, so it gets used to its new shape.

Place the dough on a baking sheet and scatter the tomatoes, then sausage, then mozzarella slices over it. Bake for 12 minutes, or until the crust is brown and the cheese is bubbly. Remove from the oven, pile on the crispy kale, then slice.