Maple glazed chk w/mango salsa
PORTIONS: 8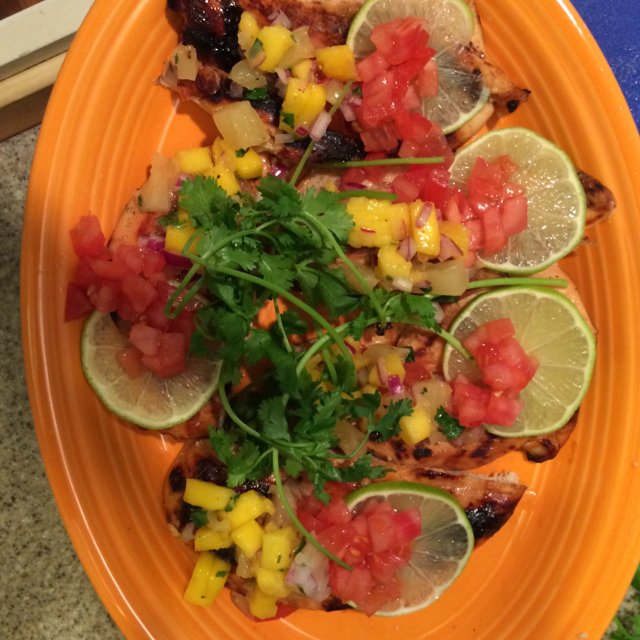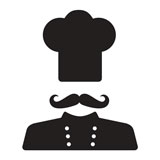 BY
sgn3bd
Stuart Olsen
1

1

9 years ago


thay
9 years ago
This looks very awesome 👌
4 lg chk breasts butterflied
1 #10 can pineapple rings
3 tbs honey
3 tbs maple syrup

2tbs butter
2tbs honey
2tbs maple syrup

2 fresh mangos
1/3 cup fresh chopped cilantro
1/8 red onion finely chopped
1 whole lime

1/4 finely diced tomato
8 lime rings

Marinate chk in equal parts (3tbs honey and maple syrup) and juice from can of pineapple for 2-3 hours.

Use equal parts of honey, butter and maple syrup for glaze of chicken while BBQ ing.

Mix mangos ( diced) onion, cilantro, half of pineapple rings from #10 can chopped, whole lime juiced and fresh cracked pepper and salt to tast for salsa/chutney/gizzpacho.

To server use lime rings with diced tomatoes and spoonful of salsa for garnish.

thay
9 years ago
This looks very awesome 👌