Potato soup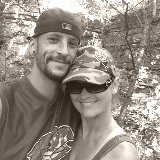 BY
redneck
Ryan
0

0

8 years ago

It's really simple to make the potato soup. Ingredients you will need

10 red potatoes
1 package of bacon
2 medium onions
1 16oz container sour cream
1/4 cup butter
2 cups water
1/2 gallon of milk
2 1/2 cups shredded cheddar cheese

Preheat oven to 375 bake potatoes for 45 minutes

While that's baking cut up the whole package of bacon into small pieces and cook the to the crispness you like. Then put them in a stock pot. Don't add the bacon grease.
Next cut up the onions and sauté the onions in some of the bacon grease. Then once nice and Carmelized put them in the stock pot.

Once the potatoes are done cooking and soft pull them out and cut into chunks. Put them in the stock pot

Next add the milk, water, sour cream, and butter. Salt and pepper to your liking. Cook on medium high for about 20 minutes stirring frequently. Last add your shredded cheese and stir till it's melted

Then serve and enjoy.