Roasted pork tenderloin
PORTIONS: 2-4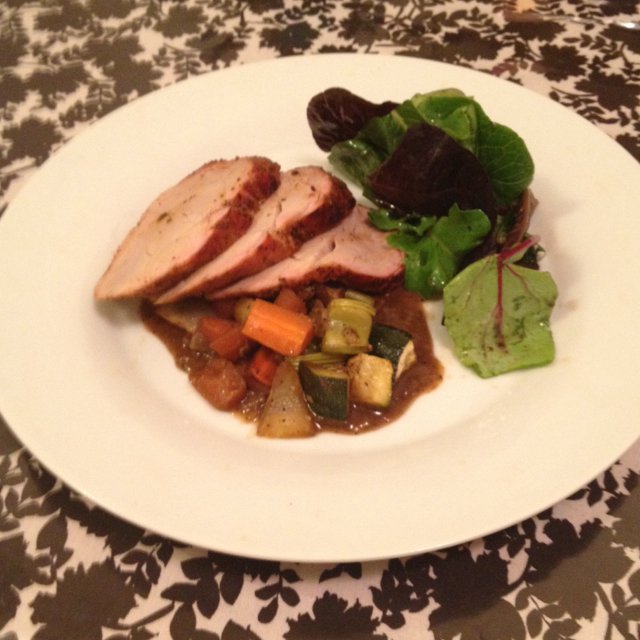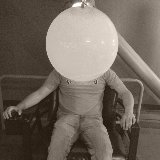 BY
chef joker
Johnny Enriquez
2

2

6 years ago

1lbs pork tender loin
Dry rub
2 tbsp kosher salt
1 1/2 tsp black pepper
2 tbsp brown sugar
1 tbsp dried sage
1 tbsp dried oregano
1/2 tsp cayenne pepper
1 tbsp New Mexico chile powder
1/2 tsp crushed red pepper
2 cups mirepoix (med dice)
1 cup zucchini (med dice)
2 tbsp AP flour
1 cup pork stock
1 cup bourbon

1. Rub down tenderloin with spices, let sit at least 20 minutes. ( the longer the better)

2. Sear pork in hot pan, careful not to burn the sugar in the rub. Deglaze pan with 1/4 cup of bourbon.

3. Add the mirepoix and zucchini to pan, rest pork on top of veggies. Roast in oven at 425 degrees for 27-29 mins. Internal temp at 145. Rest the tenderloin for 3 minutes. Remove veggies from pan leave drippings.

4. In a small sauce pan heat up the pork stock and the rest of the bourbon.

5. With the drippings and flour make a roux. Whisk in hot stock/bourbon mixture till nappe. Salt and pepper to taste.