Szechuan Pepper Beef Noodles
PORTIONS: 4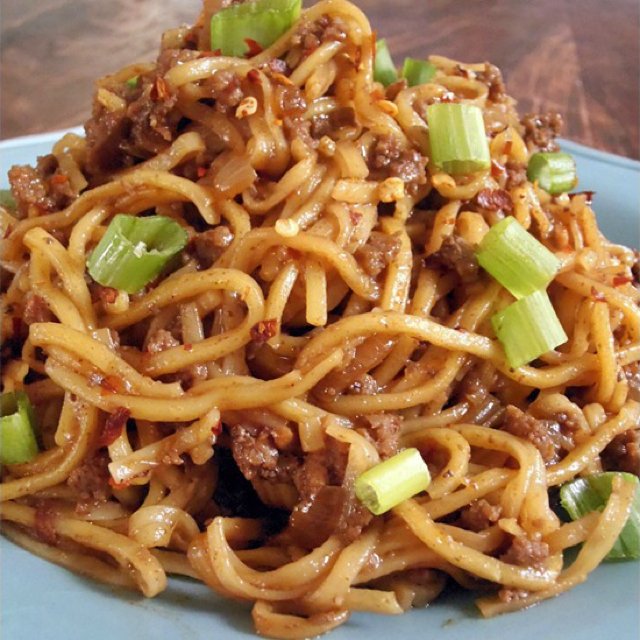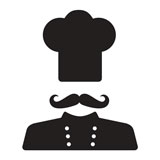 BY
Tara
Tara Abraham
7

7

8 years ago


thay
8 years ago
This looks very yummy !!
INGREDIENTS:

Salt
1 pound dried Chinese noodles or thin spaghetti
3 tablespoons vegetable oil
1 pound ground beef
1 onion, minced
1 small red chile pepper, such as fresno, minced
4 large cloves garlic, minced
1 piece (1 inch) ginger, minced
2 teaspoons Szechuan pepper
1 teaspoon Chinese five-spice powder
1/4 to 1/3 cup tamari (dark soy sauce) or liquid amino (a gluten-free alternative to soy sauce and tamari), such as Bragg
2 cups shredded iceberg lettuce
1 bunch scallions, thinly sliced on an angle
Chili oil or sriracha, for serving

PREPARATION

Bring a pot of water to a boil, salt it, add the noodles and cook until al dente. Drain.


While the pasta is working, in a large skillet, heat the oil, 3 turns of the pan, over high heat until smoking. Pat the ground beef dry with a paper towel, then crumble it into the hot oil.


Add the onion, chile, garlic, ginger, Szechuan pepper and five-spice powder to the beef. Stir-fry until the onion is slightly softened, 2 minutes.


Add the drained noodles to the beef mixture. Stir in the tamari (or liquid amino). Remove from the heat and toss with the lettuce and scallions. Serve with the chili oil (or sriracha).

Source: http://www.rachaelrayshow.com/recipe/12883_Tingly_Szechuan_Pepper_Beef_Noodles/index.html#sthash.uLMAqURk.dpuf

thay
8 years ago
This looks very yummy !!